Jakarta – Although the national logistics system (sislognas) has been implemented in Indonesia, the high tariffs on import duties and tariffs are still an obstacle for many local industrial products to compete in the export market with other emerging products.
Thus expressed by Airlangga Hartarto, Minister of Industry of the Republic of Indonesia, in Jakarta, Wednesday (03/01/2018).
"The condition is caused by a number of economic cooperation agreements between Indonesia and Europe, the United States and Australia has not been agreed upon. If not immediately resolved, then the domestic industry will remain behind, "said Airlangga.
JAKARTA – The Indonesian National Shipowners' Association (INSA) considers the Ministry of Trade's step to require the use of ships held by shipping companies to have a positive impact on the shipping industry and other related industries.
To be recognized, the Ministry of Trade has released Regulation of the Minister of Trade (Permendag) no. 82 of 2017 on Terms of Use of Sea Transport and National Insurance for Export and Import of Certain Goods. This regulation requires the export of Crude Palm Oil (CPO), Coal and Rice using sea transport controlled by local companies and national insurance.
Carmelita Hartoto, Chairman of DPP INSA said the regulation is a big leap to boost the performance of Indonesia's trade services balance. During this time, sea transportation has always been in the spotlight because it is often one of the biggest contributor of Indonesia's trade services trade deficit.
Yes, there is a clear difference between demurrage and detention.. Let me explain..
Shipping and freight can be full of surprises and variables in terms of costs for a customer..
In a lot of cases, these costs maybe highly prohibitive to the extent of some customers abandoning cargoes at destination due to these costs..
In the context of containerised cargo these two cost items DEMURRAGE and DETENTION are crucial and could become a huge problem for the customers if they do not control their shipments properly and effectively.. Demurrage and detention is mostly associated with imports although it may happen in the case of exports as well..
In this article I will explain, What is demurrage and detention, why is it charged, who charges it and who pays for it with some examples..
Although the most common market practice is to combine demurrage and detention, it is important to know the difference between demurrage and detention..
JAKARTA – The Tanjung Priok Port Authority Office has instructed all import container terminals in the port to immediately relocate imported containers that have clearance of customs and more than 3 days accumulate in one port line (long stay).
Head of Tanjung Priok Port Authority, I Nyoman Gede Saputera, said that the management and container terminal management must comply with the instruction because it has been mandated through Permenhub No: 25/2017 on the Container Port Container Delivery Time of Tanjung Priok, Tanjung Perak Surabaya, Belawan , and Makassar.
Nyoman said on Monday (9/10/2017), his agency has also issued the Head of OP Tanjung Priok Decision Letter No: UM008 / 27/11 / OP.TPK-2017 on mechanisms and procedures for moving goods beyond the stacking time limit.
Bisnis.com, JAKARTA – Importers at the Port of Tanjung Priok reported the irregularities of management and operation at the port to the Tanjung Priok Port Authority Office, as well as urged PT.Pelabuhan Indonesia II to immediately fix it.
Chairman of BPD of Alliance Importers Association of Indonesia (GINSI) Subandi said in the era of transparency as the current businessman is entitled to his sense of responsibility to complain about the irregularities of port services to relevant agencies.
"There are two things that until now we as the owner of the goods in the port of Priok feel irregularities in the management and operation in the port of Priok it. We have delivered it to OP Tanjung Priok yesterday (11/9), "he told Bisnis.com, Tuesday (12/09/2017).
MEDAN-Actual loading and unloading of PT Pelabuhan Indonesia I (Persero) in the first half of 2017 reached 27.57 million tons or grew 44.78% compared to the same period last year of 19.05 million tons.
Bambang Eka Cahyana, President Director of Pelindo I, said that the significant increase of loading and unloading figures is due to an increase in the flow of export and import goods. He mentioned, among others, the export and import of cake, rubber, steel, fuel, sugar, wheat, bulk fertilizer and cement that occurred in the ports of Belawan, Dumai, Lhokseumawe and Gunung Sitoli.
The fundamental principle in the export and import business is that if a country produces a certain product better than your country, then you should import that product. But if you have better products than other countries, then you should export yours. Success in business depends on how you take advantage of differences in demands, prices and quality. Entering the import and export business opens up a world full of vast differences, giving you numerous opportunities to become successful.
Importers and exporters have the advantage of introducing certain products into a foreign market ahead of others. This gives them a significant financial benefit. If you will be able to identify and efficiently produce a product that other countries lack, the demand for that product will be high. Exporting to that country before they start producing it themselves is a good business opportunity.
PPJK ( Perusahaan Pengurus Jasa Kepabeanan ) is a business entity that carries out customs fulfillment activities for and on the power of importers or exporters. The maintenance of customs notification of imported or exported goods is done by the carrier, importer, or exporter.
EMKL/U stands for Ekspedisi Muatan Kapal Laut/Udara ( Expedition Cargo Ship/Air ).
PPJK stands for Perusahaan Pengurus Jasa Kepabeanan ( Customs Service Management Company ).
Trucking Company is a company that has a fleet of land transportation such as truck/car box.
Trucking Company is not EMKL and PPJK. But an EMKL / PPJK definitely has cooperation with many Trucking Company.
Tim Sindonews
Rabu, 31 Mei 2017 – 09:17 WIB
JAKARTA – In response to complaints from several importers related to the Minister of Finance Regulation No. 182 / PMK.04 / 2016 regarding Provisions on Import of Goods Submissions, the government seeks to simplify and accelerate the procedure of shipment by application service system and electronic data exchange. Nevertheless still found a challenge in its application in the field.
According to the Director of International Customs and Interagency, Robert Leonard Marbun, since the issuance of this regulation, as much as 70% of the import of shipment can be completed in less than 1 day.
"There are about 0.02% of the settlement process up to over 20 days. However it is caused by the provisions of prohibitions and restrictions that have not been met. On average the completion of the shipment is for 17 hours, "he said, Thursday (5/31/2017).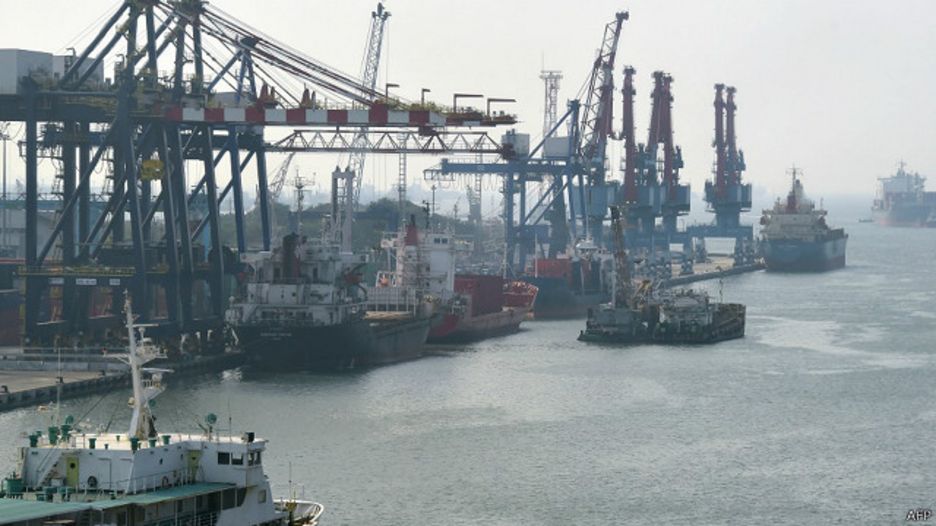 The government will cut the amount of duties for exporters and importers as part of the deregulation effort that goes into the first stage of the economic policy package President Joko Widodo.
Coordinating Minister for Economic Nasution trimmed rules include raw material inspection of physical barriers in the import-export process.
"The government will be issued 17 regulations, 11 a presidential decree, 2 instruction president, 96 ministerial regulation, and 8 other regulations, especially from the National Agency of Drug and Food and the Investment Coordinating Board," Nasution said, in a press conference at the airport Halim , Jakarta, Friday (11/9).
Continue reading →
Cargo Articles
January 16, 2018
Freight forwarders are an integral part of the supply chain and global maritime trade. Although they are involved in all modes of transport (sea, road, rail and air), in this article, I am concentrating on the seaborne trade which accounts for over...
more»
Bali News & Tourism Informations
January 16, 2018
Garuda Indonesia Welcomes the First of 50 New Boeing 737 MAX 8 Aircraft (1/15/2018) Garuda...
more»
Indonesian Cargo News
January 15, 2018
JAKARTA – Dubai Investment Company, Baracca Far Fze, through a representative in Indonesia, namely PT. Baracca Far Ocean, signed an international aviation partnership with Politikan Aviation Holdings fze, as the owner of the aircraft, to open...
more»