SCI-ALFI-AFFA Establish Cooperation in Logistics Research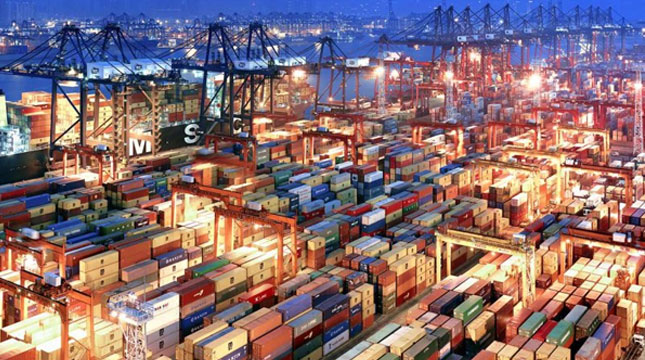 Jakarta, Supply Chain Indonesia (SCI), Indonesian Logistics Forwarders Association (ALFI), and ASEAN Federation of Forwarders Associations (AFFA) are collaborating on Indonesian logistics sector research.
This cooperation aims to explore the problems of Indonesia's logistics sector as the basis for formulating recommendations for improvement and development of Indonesia's logistics sector. Recommendations will be submitted to the Government through relevant ministries and agencies.
One form of ongoing cooperation is research through Indonesia's logistics sector polls of 2017-2018 to gain perceptions of stakeholders on Indonesia's logistics sector by 2017 and prediction in 2018.
Research respondents conducted on 15 January to 14 February 2018 are practitioners and service providers, goods owners, academics, bureaucracy, observers, and related parties in the field of logistics. In addition to the relevant ministries or agencies, the results will be published in the mass media.
Chairman of SCI, Setijadi, said that research through this poll has been conducted regularly in the last 3 years.
"Research conducted on several main pillars of the logistics sector and developed with scientific methods to ensure validity and objectivity," said Setijadi via press release in Jakarta, Thursday (25/1/2018).
He added, for the year 2017-2018, the level of depth of research is added. For infrastructure pillars, for example, the analysis will cover up to per mode of transportation. "This is important for the government to get more detailed input in determining the priority of infrastructure development of transportation modes," he explained.
He continued, given the multisectoral logistics, the analysis of the regulatory pillars is also more detailed, including the regulation of domestic trade, foreign trade, transport regulations, customs regulation, and regional regulation.
"Research is also conducted to determine the effect of foreign investment and the effectiveness of the implementation of government programs such as the Toll Sea Program," he said.
The research is also conducted to find out the strategies that will be practiced by logistic sector practitioners in 2018. Some of the strategic options that are the focus of this research are collaboration with regional or global players, logistic infrastructure investment (warehousing, transportation, etc.), and human resource development.
Meanwhile, Chairman of ALFI and Chairman of AFFA, Yukki Nugrahawan Hanafi, stated that so far Indonesia is too dependent on the results of research from foreign agencies and consultants, including for the logistics sector.
"Therefore, the collaborative research of SCI and ALFI is important as a logistics sector research led by domestic institutions and associations," said Yukki.
SCI and ALFI are partnering with AFFA to strengthen research in ASEAN regional perspective, so that research results that will be useful in improving Indonesia's logistics competitiveness will also be seen in the perspective of ASEAN countries.
———
Sources: http://www.industry.co.id/read/24300/sci-alfi-affa-jalin-kerjasama-dalam-penelitian-logistik
Translated by Aryaputra Pande– BIC