Luhut Reveals Reason North Bali Airport Project Staying Way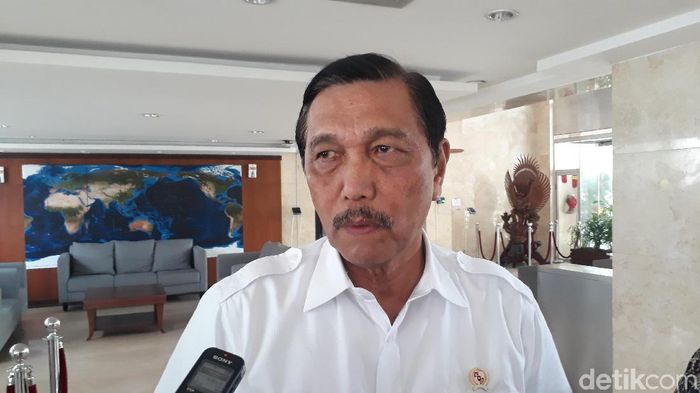 The construction of the North Bali International Airport will continue. This was conveyed by the Coordinating Minister for Marine Affairs, Luhut Panjaitan. What is the reason?
Luhut said the construction of the North Bali airport is cheaper rather than adding runway length alias runway at Ngurah Rai Airport.
"We built a second runway in Denpasar that costs almost Rp 27 trillion to only add 10 million passengers. But if it is true (North Bali Airport development is continued) only Rp 6.3 trillion in the north we continue to make a 7.5 kilometer toll from south to north, which is still cheaper, "said Luhut at the State Palace Complex, Jakarta, Monday (2/4/2018).

In addition, the construction of airports in the North of Bali is also seen to be a solution to the economic imbalances that occur between South and North Bali.
"Development of north Bali, the president also asked about poverty there, the level of poverty in North Bali is still very high," he said.
Luhut said the consideration was obtained from the meeting between him and a number of stakeholders including Minister of Development Planning (Bappenas / Bappenas), Bambang Brodjonegoro. The result of the meeting was also delivered by Luhut when meeting President Joko Widodo (Jokowi), Monday (2/4/2018).
"I just met in my office and I reported to the president as well, indeed yesterday from the World Bank report it was so (North Bali Airport is not necessary) But then we give confirmation again, we present all Bappenas, Mr. Bambang. (North Bali Airport development) is still possible, "explained Luhut.
Previously Luhut had reported the recommendation of the World Bank about the construction of the North Bali International Airport to President Jokowi, Friday (2/3/2018). According to the World Bank's recommendations the construction of the North Bali Airport is not yet necessary, on the contrary the World Bank advises the development of the Ngurah Rai Airport runway. (dna / hns)
———
Sources: https://finance.detik.com/infrastruktur/d-3950037/luhut-ungkap-alasan-proyek-bandara-bali-utara-tetap-jalan
Translated by Aryaputra Pande– BIC