3 Years Jokowi-JK, The Point Of The Logistics Sector Is Needing Improvement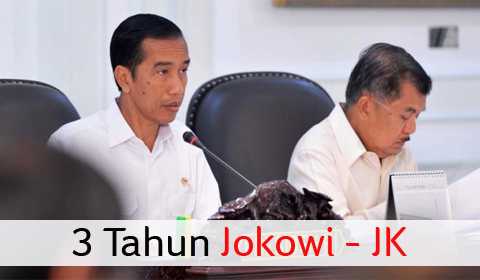 JAKARTA – Indonesian Logistics and Forwarders Association (ALFI) assessed during 3 years of leadership of President Joko Widodo and Vice President Jusuf Kalla, the logistics sector still needs a lot of revamping.
ALFI Chairman Yukki Nugrahawan Hanafi stated that the national logistics actors are still preoccupied with egosektoral. Meanwhile, other countries are working quickly to build their competitiveness.
Supposedly, Yukki said, logistic actors are thinking of efforts to push logistics costs from 23.7% in 2017 to 19% by 2019.
"If we move with infrastructure logistics costs could be 21% by 2019. But, if the work could reach 19%," he said through a press release on Tuesday (24/10/2017).
In addition, logistic reforms still need to be continued, such as regulation harmonization, infrastructure development, fiscal and monetary policy information technology, and improvement of human resource quality.
ALFI is also ready to support digitalization in the development of domestic logistics infrastructure including seaports, railways, toll roads including roads leading to and exit ports.
He also appreciated the government's move to issue a number of related deregulation packages in the field of logistics. Of the 16 deregulation packages issued there are five regulations concerning logistics.
"We really appreciate it, but it is not enough to solve the real problems in the field," said Yukki.
The maritime observer from ITS Surabaya Raja Oloan Saut Gurning said the development of the maritime sector is categorized well over the past 3 years, but there is one crucial thing that needs to be done in the rest of the Jokowi period namely the provision of ship infrastructure, ports and the main national shipyards in support of the growing traffic sea ​​areas of Eastern Indonesia or underdeveloped, isolated and outlying areas.
He added that positive things that had been initiated or achieved could run sustainably, limited government allocation funds through the APBN could be focused on the orientation of providing basic infrastructure for ports and shipyards, or operating and maintenance costs for ship procurement.
"The rest can be submitted to the mechanism of cooperation with private parties for the cost of providing superstructure and infrastructure for ports and shipyards," he said.
———
Sources: http://industri.bisnis.com/read/20171024/98/702688/3-tahun-jokowi-jk-titik-masalah-sektor-logistik-ini-perlu-perbaikan
Translated by Aryaputra Pande– BIC