(10/20/2017)
The Indonesian Tourism Development Corporation (ITDC) is preparing to place a large, inflatable dome on its southernmost peninsula in Nusa Dua.
Kompas.com reports that the dome, able to display projected images in a 360-degree arch visible both from within and from outside the structure, is set to be the newest tourist attraction at Nusa Dua is slated for opening in 2017.
"Such a dome is a first for Indonesia and will become a gateway for Indonesian tourism on the tourism gateway of Bali," said Jatmiko K. Santosa, a deputy director for ITDC on Friday, October 13, 2017.
The dome, inflated by fan driven air pressure, will stand 21 meters high and have a diameter of 42 meters, is a joint venture between the ITDC and Oracle Project International who will prepare the dome and its contents. Oracle has managed similar dome projects in Mainland China, installed a screen at a fountain at Suntec in Singapore, and a laser light show in Australia.
The dome at Nusa Dua is said to have a capacity for 1,200 people.  The dome can accommodate a 360-degree visual image display on both its interior and exterior walls and is also suitable for private and commercial functions.
A smaller version of the dome was on display at the Pesona Mandiri Nusa Dua Fiesta held at Nusa Dua October 11-15, 2017.
Jatimiko said the dome would remain in place at Nusa Dua for 3-years.
© Bali Discovery Tours. Articles may be quoted and reproduced if attributed to http://www.balidiscovery.com.
Sources: http://www.balidiscovery.com/messages/message.asp?Id=17593
Re-posted by Pande
A former Indonesian soldier who had deserted the army, would dress up in his old uniform to help him get away with stealing motorbikes in Bali.
Lombok man, Adiarta, was arrested in the early of hours of Oct. 20, Denpasar Police Chief Hadi Purnomo told reporters on Monday.
Purnomo said they were able to catch Adiarta based on tips from the public, that the serial motorbike thief was residing in Kediri, Tabanan.
"We were aware of his existence, then monitored the movement of the suspect. The suspect was impersonating a military officer," Purnomo said, as quoted by Tribun Bali.
Police hunted Adiarta down to his boardinghouse in Tabanan then chased him to Sunset Road where they were able to apprehend him.
"We arrested I'm for the action of theft. The suspect's mode was very disturbing, wearing a military uniform,"
"Of course this is an insult to the Indonesian military. Because the suspect is no longer a member of the military," Purnomo added, confirming that Adiarta was a deserter.
Adiarta was found to have committed theft on multiple occasions in the popular tourist areas of Seminyak and Kuta.
Police are deepening their investigation into Adiarta after the man's arrests, says Purnomo.
Sources: https://coconuts.co/bali/news/indonesian-military-deserter-use-old-uniform-help-get-away-stealing-motorbikes/
Re-posted by Pande
(10/20/2017)
An Air Asia flight that departed Perth, Western Australia bound for Bali on Sunday, October 15, 2017, was forced to make an emergency return to Perth just 25 minutes into the flight.
When cockpit instruments on Air Asia's QZ535 showed a loss of cabin pressure, the pilot took the precautionary steps of making a rapid descent to 10,000 feet above sea level and deploying oxygen masks in the passenger cabin.
The Airbus A320 was carrying 151 passengers when the incident occurred.
Kompas.com reports that the management of Air Asia announced the aircraft had encountered a technical problem compelling the flight to return to Perth.
A passenger appearing on the local Nine Network TV broadcast said that passengers on the flight had all said farewell to each other in what was a terrifying experience.
Video recorded in the cabin and later posted on social media showed the emergency oxygen masks hanging from the passenger cabin ceiling with crew repeatedly shouting, "passengers get down."
Claire Askew, a passenger on the flight, told Seven Network that panic among the passengers grew when crewmembers began shouting and crying.
Air Asia issued an official statement stating: "following a technical issue to ensure the safety of passengers. We commend our pilots for landing the aircraft safely and complying with standard operating procedure. We are fully committed to the safety of our guests and crew and we will continue to ensure that we adhere to the highest safety standards"
The airline expressed its regret for any inconvenience and discomfort caused to passengers because of the incident. Passengers were assisted on their return to Perth in booking another flight to Bali.
In June of 2017, an Air Asia flight from Perth to Bali also made an unscheduled return to Perth when the aircraft reportedly began to shake "like a washing machine."
In December of 2014, an Air Asia flight from Surabaya to Singapore crashed into the Java Sea killing 162 passengers and crew.
© Bali Discovery Tours. Articles may be quoted and reproduced if attributed to http://www.balidiscovery.com.
Sources: http://www.balidiscovery.com/messages/message.asp?Id=17592
Re-posted by Pande
The Day of the Dead is just around the corner, let's drink to that! Photo via Above Eleven
UBUD: Writers and Readers Festival
Dive into Bali's biggest festival, the Ubud Writers & Readers Festival. Five days packed full of over 200 events, including panels, literary lunches, live performances, hands-on workshops, art exhibits, markets, plus more. This year's theme centers on "Origins," a "recognition of our eternal connection to where we have come from and to where we will ultimately return" and an exploration of "the bigger picture". The lineup features internationally-renowned writers, artists, performers, and thinkers, along with writers and artists at the forefront of Indonesian literary and artistic talent.
When: Wednesday, Oct. 25 to Sunday, Oct. 29
Where: Main festival program on Jl. Raya Sanggingan
More info
JIMBARAN: Dia De Los Muertos
Come celebrate the Mexican festival of remembrance, Day of the Dead at Bali's first Japanese Peruvian rooftop bar & restaurant that just happens to have an exceptional view of Jimbaran Bay. Bust some moves as Above Eleven's resident DJs will be spinning, snap up the memories at a complimentary Photo Booth, get your face painted by a professional, and dress to impress as two prizes (one night's stay at the Movenpick for first; IDR600k at Above Eleven for second), will go to costume contest winners. Entry is free and vouchers are available with a minimum purchase of IDR200k to redeem for food and beverage at the venue.
When: Saturday, Oct. 28, from 6pm onwards
Where: Above Eleven, Samasta Lifestyle Village Level 8, Jl. Wanagiri
More info
DENPASAR: PROJAM starring Tony Q
Indonesian reggae legend Tony Q Rastafara will be performing in Denpasar this weekend at ProJam, along with Jogja pop-punk group Endank Soekmati. Jamming for almost 30 years, "Tony Q" has been credited with popularizing dreadlocks amongst the ever-growing Indo reggae head community, so if reggae's your jam and you want to experience it with an Indonesian spin, he's your guy.
When: Saturday, Oct. 28, 7pm
Where: Taman Gong Perdamaian Kertalangu
SEMINYAK: Ghost Ship Party
Get your freak on at Sea Vu Play's Ghost Ship Party. The Petitenget hot spot will transform into a haunted shipwreck to celebrate their one-year anniversary, just ahead of Halloween. Go big with your costume and dress with the theme dead pirates and seal ghouls in mind and you just could win an awesome door prize: a one-night stay at Hu'u Villas Penthouse, valued at USD1,000 for first place; a year's worth of Heineken beer for second place; and a bottle of rum for the pirate taking third.
When: Saturday, Oct. 28, kickoff at 8pm
Where: Sea Vu Play, Jl. Petitenget
UBUD: Rio Helmi fundraiser for Agung
Support emergency relief efforts for the thousands forced to flee their homes as Bali's Mount Agung remains on the highest alert level for an eruption for an indefinite amount of time. One of the island's favorite photographers, Rio Helmi, will be holding a photography fundraiser with his iconic images, taken around Indonesia. Profits will go to volcano relief efforts.
When: Sunday, Oct. 29, 5:15pm
Where: Rio Helmi Gallery, Jl. Suweta 6b
Sources: https://coconuts.co/bali/lifestyle/bali-weekend-guide-5-cool-things-island-oct-27-29/
Re-posted by Pande
JAKARTA – AirAsia Airlines launched direct flights connecting Manila, Philippines with Jakarta and Bali to strengthen connectivity between countries in Southeast Asia.
AirAsia Group CEO in Indonesia, Dendy Kurniawan said AirAsia believes the potential of Southeast Asian countries. Therefore it is happy to strengthen the network by connecting more and more destinations within the region.
According to him, the presence of daily flight routes allows anyone to explore Manila as one of the tourist destinations and business in Southeast Asia.
"These two destinations are very instrumental in driving the wheels of the Indonesian economy, can be a driver of increasing the flow of foreign tourists to the homeland," said Dendy through a press release on Friday (27/10/2017).
JAKARTA – A global port operator from the United Arab Emirates, Dubai Port World scored a total of 52.3 million TEUs (twenty-foot equivalent units) of containers in nine months 2017. The number increased 10% compared to nine months of 2016.
Chairman & CEO of DP World Group, Sultan Ahmed Bin Sulayem said the global trade recovery in 2017 was above expectations and the company saw significant changes in predictions from economists and industry experts. The Global Trade Outlook released by the World Trade Organization (WTO) previously also raised its growth projection from 2.4% to 3.6%.
The pricing of air freight is governed by the International Air Transport Association (IATA) who continues to provide an "Official Rates Policy" which they publish under the title of "The Air Cargo Tariff" (TACT) along with their rules governing transportation. The air freight rates are generally derived from meetings that are held between IATA Regional Tariff Committees and which are subject to international inter-governmental agreements on rate levels by route or country. Those air freight companies who wish to introduce or apply a new rate require the permission of IATA and these rates can often be subject to the relevant country's government approval. But now generally they are used as guide lines and often no attempt is made by either IATA or governments to enforce their use.
TANGERANG – PT Garuda Indonesia (Persero) Tbk recorded cargo growth of 9.6% to US $ 170.8 million during the year to September 2017.
Director of Cargo PT Garuda Indonesia (Persero) Tbk. Sigit Muhartono said this year is a good year for cargo filling. The high e-commerce market boosts cargo revenue.
Therefore, Garuda Cargo is also very expansive in expanding the cargo service center network (CSC) or cargo service center across Indonesia to make the service not only port to port, but port to door.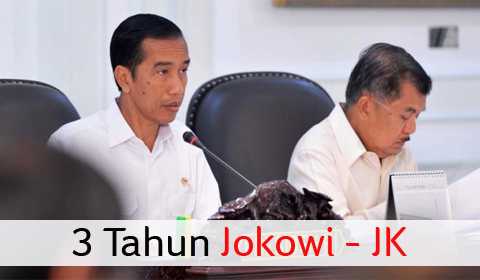 JAKARTA – Indonesian Logistics and Forwarders Association (ALFI) assessed during 3 years of leadership of President Joko Widodo and Vice President Jusuf Kalla, the logistics sector still needs a lot of revamping.
ALFI Chairman Yukki Nugrahawan Hanafi stated that the national logistics actors are still preoccupied with egosektoral. Meanwhile, other countries are working quickly to build their competitiveness.
Supposedly, Yukki said, logistic actors are thinking of efforts to push logistics costs from 23.7% in 2017 to 19% by 2019.
"If we move with infrastructure logistics costs could be 21% by 2019. But, if the work could reach 19%," he said through a press release on Tuesday (24/10/2017).
10 Timor Deer Evacuated from Danger Zone Near Mount Agung to Bali Zoo.
(10/20/2017)
The Bali Zoo in Singapadu, working in cooperation with the Natural Resource Conservation Agency (Balai Konservasi Sumber Daya Alam), has evacuated 10 Timor Deer living in the danger zones surrounding Mount Agung.
As quoted by the State News Agency Antara, the spokesperson for the Bali Zoo, Emma Kristiana, said on Monday, October 16, 2017, "This initiative us to save the deer from the unpredictable threat of a volcanic eruption of Mount Agung."
Emma said the evacuation of the small herd of captive deer follows on the heels of the evacuation of human populations within a 12-kilometer radius of the peak of Mount Agung. The deer were domesticated and kept in a fenced corral by local residents
The ten "doe" Timor Deer ("Cervus Timorensis") were not receiving sufficient feed since the departure of the local residents of Pidpid Village.
The careful relocations of the deer over the more than 60 kilometers from Mount Agung to the Bali Zoo at Singapadu took three days to complete.
© Bali Discovery Tours. Articles may be quoted and reproduced if attributed to http://www.balidiscovery.com.
Sources: http://www.balidiscovery.com/messages/message.asp?Id=17591
Re-posted by Pande